Teledentistry: How Future Dental Hygienists Can Use this Technology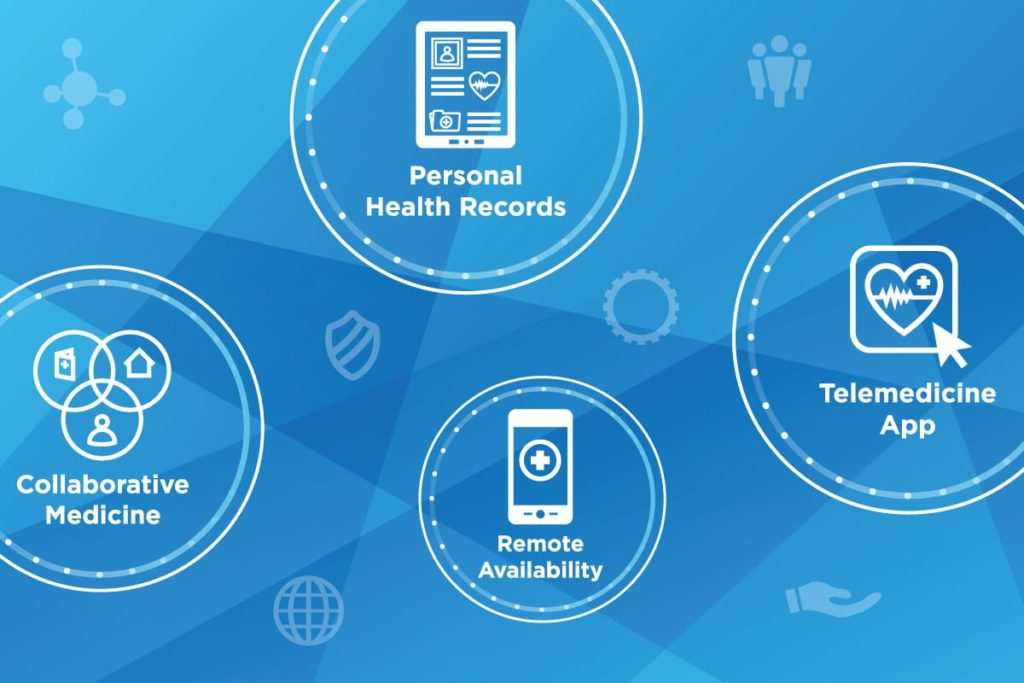 Merri Jones, RDH, MSDH, associate professor in the Department of Dental Hygiene at Eastern Washington University in Spokane, and a member of Dimensions of Dental Hygiene's Peer Review Panel, discusses what dental hygiene students should consider when pursuing teledentistry opportunities.
You have most likely heard the terms "telehealth," "telemedicine," and "teledentistry," but you may be wondering what these terms mean and how they may apply to your role as a dental hygiene student and future dental hygienist. The United States Department of Health and Human Services Health Resources and Services Administration defines telehealth as "the use of electronic information and telecommunication technologies to support long-distance clinical health care, patient and professional health-related education, public health, and health administration."1 Telehealth is not a specific service; it refers to the use of technologies and methods to deliver virtual medical, health, and education services.2 As an umbrella term, telehealth is further defined when applied to specific healthcare disciplines, such as dentistry, ie, teledentistry.
Are you considering teledentistry in your dental hygiene career? Here are a few key considerations before embarking on this opportunity.
WHAT IS TELEDENTISTRY?
Teledentistry is an innovative approach to delivering oral healthcare services. Teledentistry enables a patient to receive services when the patient is in one physical location and the dentist or other oral health or general healthcare practitioner is in another location. This mode of patient care uses telecommunication technologies to convey health information and facilitate the delivery of dental services without the physical constraints of a location-bound dental office. 
WHAT ARE THE BENEFITS OF TELEDENTISTRY?
Approximately 80 million Americans live in a health professional shortage area.1 Benefits of teledentistry include increased access to oral healthcare, access to oral healthcare professionals who are not available in the patient's home community, rapid availability of patient records, and potentially reduced cost of oral healthcare delivery.
HOW IS TELEDENTISTRY DELIVERED?
Delivery can be synchronous, in-person real-time or via video conferencing, whereby both providers are communicating with the patient at the same time. One provider is with the patient, conducting an assessment, using an intraoral camera, sharing radiographs, etc, while the second provider is joining in the communication via video conferencing technology. 
The second "asynchronous" modality is referred to as store and forward. This refers to the asynchronous transmission (one-way at a time) of clinical information from one site (eg, patient's home) to another site (eg, clinic). In this modality, one provider (often at a distant or rural site) conducts an assessment and gathers data such as health history, intraoral photos, radiographs, etc. Data are stored on the electronic device and then forwarded to the second provider following the assessment. Examples of one-way communication include fax, email, SMS texting, or the electronic transfer of the digital image.
REIMBURSEMENT/BILLING FOR TELEDENTISTRY
In 2018, the American Dental Association published the first current dental terminology (CDT) codes for teledentistry:2
D9995 teledentistry: synchronous; real-time encounter. Reported in addition to other procedures (eg, diagnostic) delivered to the patient on the date of service.
D9996 teledentistry: asynchronous; information stored and forwarded to the dentist for subsequent review. Reported in addition to other procedures (eg, diagnostic) delivered to the patient on the date of service.
WHERE CAN TELEDENTISTRY BE USED?
Like telehealth, teledentistry can be used in just about any setting as long as the technology is available and applicable legal and policy requirements are met. For example, approved origination sites in the State of Washington3 include:
Clinics

Dental offices

Federally qualified health centers

Home or any location determined appropriate by the individual receiving the service

Hospitals, inpatient and outpatient

Physician's or other health professional's offices

Rural health clinics

Neurodevelopmental centers 

Schools

Skilled nursing facilities
Within these settings, teledentistry is used in outreach, education, assessment (such as basic screening survey for dental caries), dental examinations, treatment planning, supervision of clinical care, collaboration among health providers, delivery of preventive services, follow up and referral, and even training and counseling.
Additional considerations include: 
Be Health Insurance Portability and Accountability Act (HIPAA) compliant

Know your state's licensure requirements, dental hygiene scope of practice, and supervision requirements 

Use of teledentistry varies by state practice act, supervision, policy, and reimbursement

Dentists and allied dental personnel who deliver services through teledentistry modalities must be licensed or credentialed in accordance with the laws of the state in which the patient receives services; delivery of services via teledentistry must comply with the state's scope of practice laws, regulations, or rules.

Dentists using teledentistry will be held to the same standard of care as practitioners engaging in traditional in-person care delivery, including the requirement to meet all technical, clinical, confidentiality, and ethical standards required by law.

3
If you see yourself as self-directed, passionate about outreach, and desire to be part of a dynamic dental career in meeting people "where they are," then pursuing teledentistry opportunities may be your calling!
REFERENCES
United States Department of Health and Human Services. What is telehealth? Available at:

https://www.hhs.gov/hipaa/for-professionals/faq/3015/what-is-telehealth/index.html

.

Accessed June 8, 2021.  

American Dental Association. D9995 and D9996—ADA Guide to Understanding and Documenting Teledentistry Events. Available at:

https://www.ada.org/~/media/ADA/Publications/Files/CDT_D9995D9996-GuideTo_v1_2017Jul17.pdf

. Accessed June 8, 2021.

Washington State Department of Health and Human Services.  Washington State Telehealth Guidebook. Available at:

DSHSTelehealthGuidebook.pdf.

Accessed June 8, 2021.