Can Saliva Testing Help Patients With IBD Receive Earlier Diagnoses?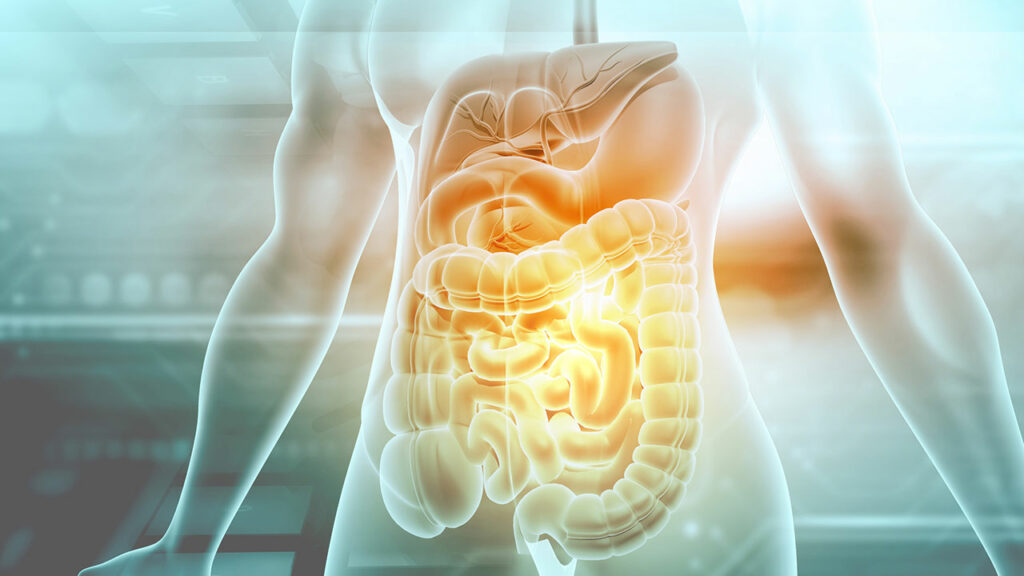 Recently awarded $130,000 grant from the Crohn's & Colitis Foundation, the American Dental Association Science & Research Institute (ADASRI) and the University of North Carolina Center for Gastrointestinal Biology and Disease are teaming up to evaluate the efficacy of saliva testing in monitoring and predicting the exacerbation of inflammatory bowel disease (IBD) in pediatric patients.1
CAUSE UNKNOWN
IBD is a blanket term for conditions such as Crohn disease and ulcerative colitis, in which the gastrointestinal (GI) tract is plagued by chronic inflammation. Over the long term, inflammation can result in damage to the GI tract. And, unlike irritable bowel syndrome (IBS), IBD can increase the odds of developing colorectal cancer.2
The precise cause of IBD is not known but it is considered an autoimmune disorder. Genetics may also play a role in IBD. The symptoms include persistent diarrhea, abdominal pain, rectal bleeding or bloody stools, weight loss, and fatigue.3 It can also cause painful mouth sores similar to canker sores.
KIDS WITH IBD
Up to 80% of children with IBD have unusual inflammation in their mouths, including sores.1 One study described oral findings from about 50% to 80% of pediatric patients with Crohn disease as including multiple superficial ulcers and plaques of pink papules on the buccal mucosa and vestibule resembling cobblestones. Such manifestations may be the first indication of Crohn disease in more than 60% of these patients. The study's authors note that failure to recognize this sign can delay important patient care.4
The most common sites for oral lesion presentation in cases of Crohn disease include the lips, gingiva, vestibular sulci, and buccal mucosa. Though such ulcerations can clear up on their own in a couple of weeks, patients may find relief through gentle brushing with a soft-bristled toothbrush for 2 minutes twice a day, regular dental visits, avoiding certain foods and use of antimicrobial mouth rinse, pain treatment, or steroid product.4
DIAGNOSTIC AID
To date, IBD has been diagnosed via endoscopy, colonoscopy, contrast radiography, magnetic resonance imaging, computed tomography, stool samples, and blood tests. The collaborative research effort, however, hopes to add saliva testing as a diagnostic measure that can predict IBD flare-ups in pediatric patients.3
The researchers will assess immune cells in saliva samples from up to 100 pediatric patients aged seven to 17, evaluating how effectively their disease is being managed and predicting changes in symptom severity.1
Kevin Matthew Byrd, DDS, PhD, is ADASRI's Volpe Research Scholar and senior manager of its Lab of Oral and Craniofacial Innovation. He says that the assortment of immune cells presents in saliva changes when IBD flares up. This might be key in helping doctors assess a patient's condition.1
Says Byrd, "Our team hopes that our work will bridge the gap between GI medicine and oral health and help children get the care they need more quickly."1
The research team, which includes GI, pediatric, and oral specialists will begin their research in September 2023 and share results in summer 2025.1
References
American Dental Association. American Dental Association Science & Research Institute Receives Grant to Study IBD Symptoms Through Saliva Testing.
American Cancer Society. Colorectal Cancer Risk Factors.
United States Centers for Disease Control and Prevention. What is IBD?
Eckel A, Lee D, Deutsch G, Maxin A, Oda D. Oral manifestations as the first presenting sign of Crohn's disease in a pediatric patient. J Clin Exp Dent. 2017;9:e934-e938.