Innovation, Collaboration, and Variety Are Key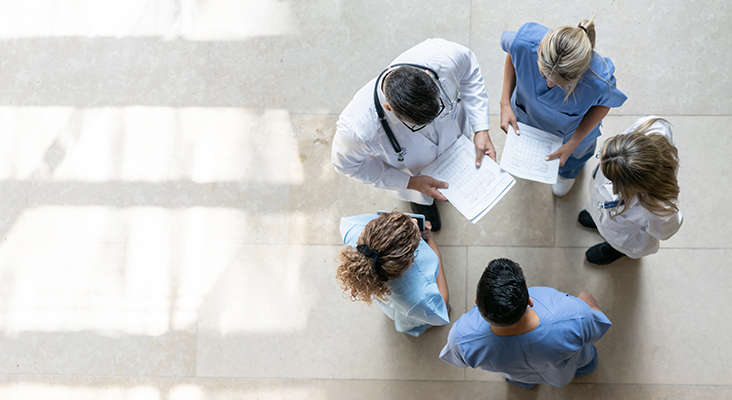 As a high school senior, Brigette Cooper, MS, RDH, knew she wanted a career in the healthcare field, and decided that a career in dental hygiene would be a perfect fit. "It was an aspect of health care, a way to provide service to the community, and dental hygienists were in demand and easily employable," says Cooper.
Now chair of the Department of Dental Education at Minnesota State University in Mankato, Minnesota, Cooper generously took time to answer some questions regarding her chosen profession and its trajectory.
Q. What led to you becoming chair of the Department of Dental Hygiene at Minnesota State University, Mankato, and what do you find most fulfilling about your position?
I have been a full-time faculty member at Minnesota State University, Mankato, for 16 years. Two years ago, the chair position in our department was vacated. I decided it was time to do what I tell my students, which is to continually challenge yourself, step outside your comfort zone, and utilize your strengths to grow personally and professionally.
I love that every day is different. My administrative role, along with teaching, keeps me focused on the main goal—educating future oral health care professionals.
Q. How do you believe the COVID-19 pandemic is going to impact dental hygiene students on the cusp of graduating in light of the current academic and clinical shutdowns?
Most dental hygiene programs have moved their lecture courses to distance education, or online learning, for the remainder of the semester. However, it's not possible to complete clinical requirements online. Dental hygiene programs are waiting to hear when dental clinics can open to provide dental hygiene services if students need to complete their clinical hours and requirements.
The Board of Dentistry of many states are discussing the implications of COVID-19 and possible considerations/modifications that can be made for dental professionals, including dental and allied dental students. Likewise, the Commission on Dental Accreditation (CODA) is discussing what changes can be made, if any, to dental and allied dental programs. Programs may choose to apply the temporary flexibility that CODA will issue after April 13, 2020 in a number of ways, which will result in comparable assessment and evaluation of the Class of 2020 students. This will ensure that they are eligible for graduation from a CODA-accredited program. But things are changing daily.
Q. You feel strongly about medical-dental collaboration, especially in regard to pediatric services. Why is this, and how have you been able to implement this kind of collaboration within the Mayo Clinic system?
I feel that medical-dental integration is the wave of the future as a way to provide comprehensive health care. For instance, providing oral health care at the time of the well-child visit in a medical facility eliminates barriers to good oral health for underserved children.
Our collaboration within the Mayo Clinic system is due to Erin Westfall, DO, a Mayo Clinic physician, who is championing this endeavor. She is developing the framework to implement this model of integrated care, in which dental hygiene students provide preventive dental hygiene services, while supervising dentists provide exams and restorative care.
Q. What do you foresee for the dental hygiene profession going forward?
Expanding the scope of practice for dental hygienists as advanced dental therapists has become more accepted by dental professionals over the past 10 years. There are currently two programs in Minnesota, one at the University of Minnesota and the other at Metropolitan State University in Saint Paul. Minnesota State University, Mankato, is working on developing an advanced dental therapy program, and if approved, it will be the only program in the state located in a rural setting.
Q. In your view, what will be the hot topics in dental hygiene for this decade?
Implementing new models for providing dental care and innovative strategies to increase access to oral health care. These models include medical-dental collaboration, advanced dental therapy career options, collaborative practice, and alternative career settings. Preparing students to work in a variety of settings should be a key component of dental hygiene education.