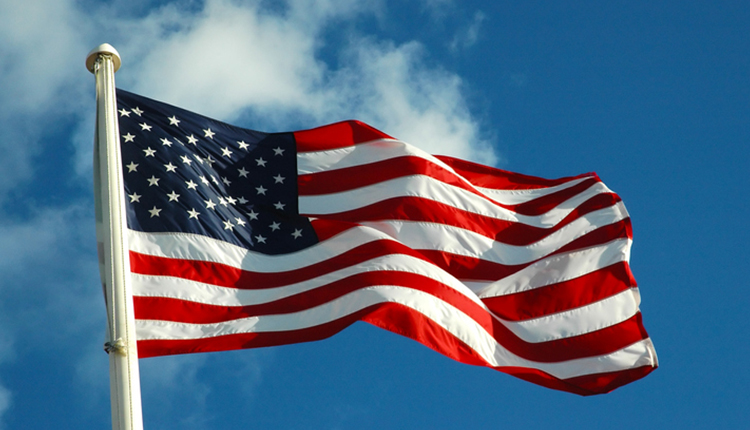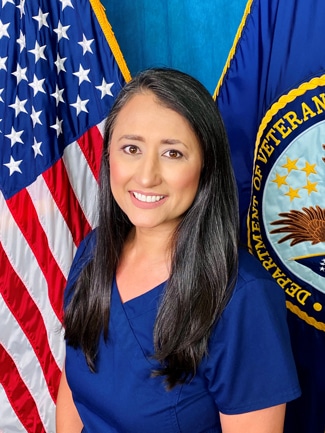 A dental hygienist at the Vinson VA Medical Center in Dublin, Georgia, Michelle Lord, RDH, took notice when many of her hospital patients came down with hospital-acquired pneumonia infections. A problem solver at heart, she came up with a plan to reduce the risk of this serious complication. After implementing the Hospital Acquired Pneumonia Prevention by Engaging Nurses (HAPPEN), the medical center saw a precipitous drop in the number of new hospital-acquired pneumonia infections. For her efforts, she received the VA's national HeRO award in 2022.
Lord took time out from treating our nation's heroes to talk to Sunstar Ebrief about the HAPPEN program.
1. What inspired you to become a dental hygienist?
Honestly, I wanted something that was flexible. I knew I desired a family one day and wanted to be able to meet the needs of my family financially while being able to make the softball games, school events, and other special moments in their lives. I remember my first day in class, when our oral pathology teacher put images on the screen of some of the worst mouths I've ever seen. At that point, I wondered whether I still had time to change my major! Thankfully, I continued. Dental hygiene has become who I am. I thrive in conditions where I feel like I am truly making a difference in someone's life. Dental hygiene gives me that instant gratification of taking someone, who has years of buildup and poor oral hygiene habits, from poor oral health to optimal oral health. It's a career path that you can feel good about.
2. What sparked your interest in addressing hospital-acquired pneumonia risk among your patients?
I began working in the VA system in 2011. Sadly, many of our patients who come from community living centers (CLC) arrive with very poor oral hygiene. I would put in orders for patients to receive help with their oral hygiene and nothing would happen. I began asking other VA dental hygienists about their experience and what were they doing about it. I began giving presentations about the association between oral health and systemic diseases such as pneumonia, cardiovascular disease, and diabetes. During that time, I found a group of dental hygienists from the Butler VA, led by Jeanie Bilanich, RDH, who had developed the "Healthy Smiles for Veterans" training for all nursing staff. I began implementing this program with our CLC nursing staff and nursing restorative team. I saw great progress in one particular patient, whose gingiva went from red, bleeding, and inflamed to pink with minimal bleeding. It was amazing tracking that success and it encouraged me even more!
Unfortunately, pushing for optimal oral hygiene care alone was not enough to get the attention of the VA nursing and dental leadership. Without their support, it made it difficult to sustain. Fast forward to 2021 when I came across the HAPPEN program led by Shannon Munro, PhD, APRN, BC, NP, from the Salem VA. This program put the focus on reducing non-ventilator hospital acquired pneumonia by improving oral hygiene. I knew that our VA Hospital had to adopt it. Our hospital definitely had a problem with pneumonia cases. This time we had a memorandum that also backed up the decision to adopt such a program. Thanks to Munro's support and research we were able to adopt the HAPPEN program.
 3. What were the most important steps in reducing this risk?
The key is to keep plaque and biofilm at a minimum. Educating patients about the pneumonia risk from poor oral hygiene is a good start. Clinicians must equip staff with the proper oral care products so they can pass onto patients as soon as they are admitted. It is also important to educate staff on how to provide the proper oral care for patients who need moderate to total assistance. Some patients may only need a staff member to remind them to make oral care a priority.
One of the key components for success to our program is the involvement of our dental team. Our dental hygienists visit the nursing home wards monthly to perform plaque index assessments and provide oral hygiene care and instruction. This allows us to see actual care vs what is documented and holds staff accountable when documenting care for patients. We are also able to assess any oral conditions that need more in-depth attention. I have noticed that our presence has kept our patients more aware of their oral care needs, and we have experienced a 40% reduction in plaque scores since the program was initiated in April 2021. Our non-ventilator health care-associated pneumonia rate was reduced by 35% on average, and in the past 4 months, it has been reduced by 100%.
5. What advice would you give other clinicians who would like to see the number of hospital-acquired pneumonia infections decrease? 
For a large facility like Carl Vinson VA Medical Center, support is essential. You've got to present the data, memorandums, possible future outcomes, and, most important, show how many lives could be positively impacted. While some veterans are here for a short stay, many have made the VA their home. After you get the support you need, then it's important to gather resources like education material, oral care products, and motivated staff. You must provide a standard operating procedure for staff to follow and lay out all the steps when it comes to providing oral care for another person. Another suggestion is having a kick-off event that allows staff and patients to get excited about the program.
Education is the key. Ensuring staff members are aware of how important good oral hygiene habits are will help them be better providers for their patients. Reach out to your local nursing home facilities and find out what their oral hygiene protocols are. You should also contact your local hospital leadership to see if they provide admitted patients with oral care kits. You never know how much you could impact a community until you start asking all the questions and work on finding solutions to their needs.