Parents Play a Crucial Role in Establishing Good Oral Health Habits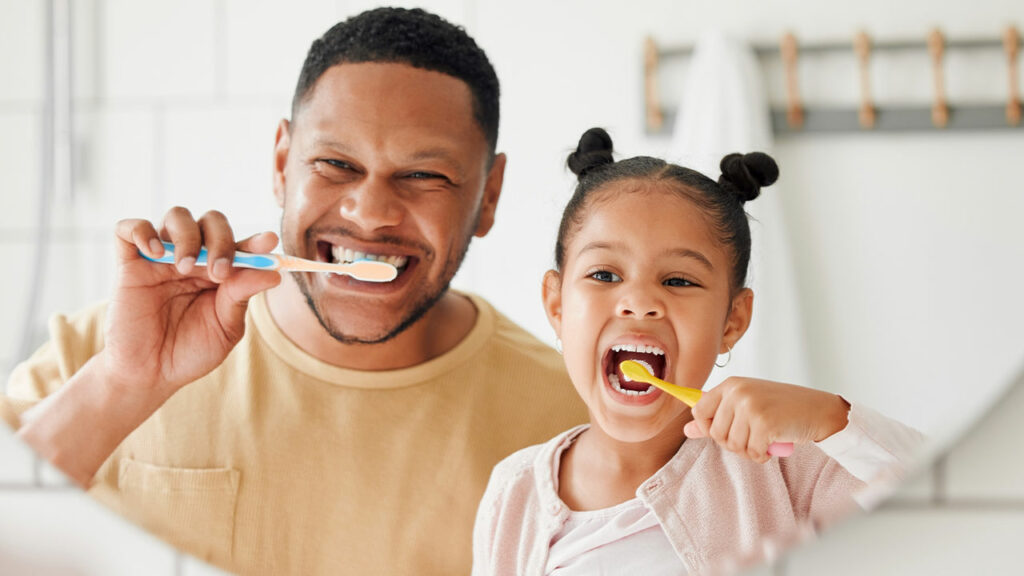 Childhood caries, a prevalent issue among kids globally, can have detrimental effects on learning, speaking, eating, and overall well-being. Despite the potential for prevention with adequate care, many children still experience unchecked dental caries, underscoring the strong link between general health and oral health.1
According to recent statistics from the World Health Organization, approximately 514 million children worldwide are affected by caries in their primary teeth. This is just one of the many oral diseases affecting children, with conditions such as orofacial clefts, oro-dental trauma, and noma (orofacial gangrene), posing serious health risks, particularly in impoverished regions where residents often have poor oral hygiene and weakened immune systems. Although noma is predominantly found in sub-Saharan Africa, cases have also been reported in Latin America and Asia, with a staggering fatality rate of 90% in untreated cases.2
Even in countries like the United States, where noma is not a significant concern, dental caries remains prevalent. The US Centers for Disease Control and Prevention's latest research reveals that more than half of US children aged 6 to 8 have experienced caries in their primary teeth.3
A common misconception appears to be undervaluing the importance of primary teeth, as some consider them expendable since they will eventually be replaced by permanent teeth. However, primary teeth serve as placeholders for adult teeth until a child's jaw is large enough to accommodate them. Early loss of primary teeth can lead to misalignment problems and unnecessary expenses, reinforcing the need to care for deciduous teeth diligently.
A recent study conducted by researchers from the Department of Pediatric and Preventive Dentistry at Manav Rachna Dental College in Faridabad, India, assessed parents' attitudes, actions, and knowledge concerning their children's dental health. Their systematic review included six studies that evaluated parents' knowledge and behavior through self-reported surveys and observational techniques.1
The study findings revealed that while many parents possessed sound knowledge of oral care importance, their attitudes and practices fell short. Emphasizing the need to educate society about the significance of primary teeth and the necessity of regular dental visits, including the first visit, the researchers stressed the role of parents in modeling healthy behaviors for their children. Furthermore, a wealth of dental care aids is available to support parents in this endeavor.
Continued education is indeed the driver in fostering good care for primary teeth. After all, oral disease, such as caries, is preventable — but only if parents are informed.
References
Kaushik M, Sood S. A systematic review of parents' knowledge of children's oral health. Cureus. 2023;15(7):e41485.
World Health Organization. Oral Health.
United States Centers for Disease Control and Prevention. Children's Oral Health.