Supporting Dental Therapy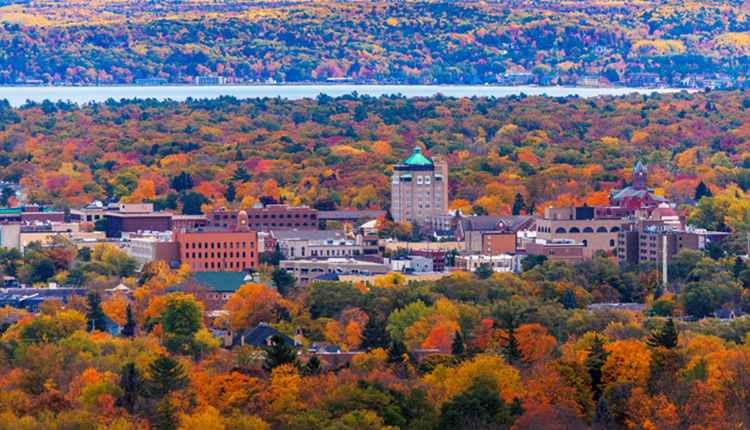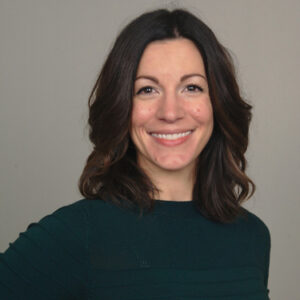 With more than 20 years of experience in dentistry, Misty Davis, RDH, BS, has worked as a dental assistant, dental hygienist, and administrator. Today, she serves as an oral health program manager at the Michigan Primary Care Association. She provides training and support to Michigan community health center dental departments, administers oral health programs within community health centers, and supports the implementation of dental therapy in Michigan. An active member of the American Dental Hygienists' Association since 2007, Davis is the immediate past president of her local component. She is currently pursuing a Master of Public Health at Michigan State University.
Davis recently shared her experience and vision for dental therapy with the Sunstar Ebrief.
1. How did you become involved in furthering dental therapy in Michigan?
After many years as an oral health clinician in a variety of settings—including private practice, public health, academia, and administration—I decided I wanted an administrative role in dental public health. I was particularly interested in access-to-care issues and oral health disparities. When the Michigan Primary Care Association (MPCA) posted a position for a specialist to support dental therapy implementation in our state, I hung up my loupes and took the leap. I see dental therapy as an addition to the dental workforce that makes sense and a tool to help close care gaps and improve equity. Through my involvement with the Michigan and Pennsylvania Dental Hygienists' Associations, I have met other hygienists working in dental public health, and they have been tremendous supporters and mentors for me during this journey. The leadership team at MPCA has also been phenomenal. It has been an honor and a thrill to be part of supporting dental therapy, and I can't wait to see where we go from here.
2. What is the status of dental therapy in the state of Michigan?
On December 26, 2018, the governor signed Public Act 463 establishing the profession of dental therapy in Michigan. The Board of Dentistry adopted administrative rules in 2022 and the Medicaid program has established a policy for dental therapy enrollment and reimbursement. All of the elements are in place to license dental therapists in Michigan! My work includes educating Michigan's oral health community about dental therapists—what they do, why they are needed, how and where they will practice, and the requirements to enter the profession. I have also been collecting survey data about the interest of Michigan's allied dental professionals in pursuing dental therapy education, potential employers in hiring dental therapists, and gauging the overall climate around dental therapy among existing dental, dental hygiene, and dental assisting professionals and students. The summary reports from these surveys are nearly ready to distribute, and they will be useful in developing effective messaging and informing colleges and universities interested in exploring dental therapy program development. The most exciting developments at this time are the number of positive survey responses from potential dental therapy students and employers, the commitment of Ferris State University to begin dental therapy program development, and the joint funding of a $500,000 Michigan dental therapy scholarship program by the Delta Dental Foundation and the Michigan Health Endowment Fund. Also, opportunities currently exist for Michigan students to obtain dental therapy education in several states, become licensed in Michigan, and gain employment in a variety of settings. Dental therapy engenders significant support among both public and private partners, and we are collaborating to ramp up near-term implementation efforts.
3. How can dental hygienists further their careers via dental therapy?
Dental hygienists are well-positioned to career ladder into dental therapy; however, the intent of dental therapy must be understood before taking that step. Dental therapy was established to improve access to care in underserved communities. The profession has enticing elements for dental hygienists and assistants alike, including increased pay, more autonomy, and a broader scope of practice, but if clinicians are not interested in serving underserved populations, this is not the profession for them. Dental therapists may practice within clinics or remotely, bringing care to people where they live, work, and play to reduce barriers to care. Those barriers may be geographic, cultural, medical, and/or financial.
With that said, dental therapy presents an incredible, attainable new career advancement opportunity for dental hygienists. Because of the solid educational foundation hygienists have in the areas of assessment, education, and prevention, advanced standing programs have been developed for licensed dental hygienists who have earned baccalaureate degrees. Other, standalone dental therapy programs exist that include the full range of dental therapy education, including elements that hygienists may have already learned and mastered. The five existing dental therapy programs offer a variety of models and degree levels based on the needs and goals of their states, communities, and institutions. Because most programs were in operation before the Commission on Dental Accreditation (CODA) Standards for Dental Therapy were written, some continue to work toward alignment with CODA requirements while others have gained accreditation. Dental hygienists interested in pursuing dental therapy education should review their state licensure rules and ensure that education programs satisfy those requirements. For example, your state may require a specific degree level or graduation from a CODA-accredited education program.
4. For dental hygienists who do not live in states that have passed dental therapy legislation, what steps would you suggest to help gain support for this model of care?
This is a "strength in numbers" game. It is no secret that dental therapy faces opposition from some sectors of organized dentistry. Individual advocacy and testimony are important, but multistakeholder coalitions are the best way to build support and momentum around dental therapy. This would seem like a job specifically for oral health professionals, and we are an important part of it, but we should recognize that oral health matters to a vast variety of stakeholders. For example, the Michigan Council for Maternal and Child Health championed dental therapy in Michigan and built the MI Dental Access Coalition to support its legislative push. Dental therapy stands to impact families, access to care, health equity, social justice, oral health, local economies, community partnerships, policy, reimbursement, and more. To effectively advocate, we need to be able to leverage a variety of voices. Your voice as an oral health professional who recognizes the need for dental therapy is extremely important, so use it to magnify support in your state. You can also get connected with national groups that provide support and resources for state dental therapy advocacy such as the National Partnership for Dental Therapy and the American Dental Therapy Association.
This is an exciting time in the dental field. Few in our profession get to watch such impactful developments as they unfold.  We have the opportunity and privilege to help foster this change and contribute to the establishment of the dental therapy profession. Will your name be in the history books as a supporter of dental therapy?