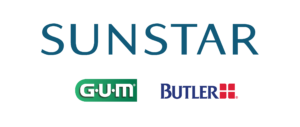 Providing you and your patients with oral care solutions to improve overall systemic health through stronger, healthier teeth and gums.
Sunstar® has a deeply rooted commitment to dentistry and to good oral healthcare. We continue to leverage the legacy of Dr. John O Butler: his vision for new product innovation, his complete dedication to the dental profession and the highest professional and oral hygiene standards.
Sunstar® continues this path by partnering with clinicians, academics and scientific researchers to design, manufacture and distribute high quality oral healthcare products.
Together, we can help patients realize that wellness begins in the mouth so they can achieve better health and enhance their quality-of-life.