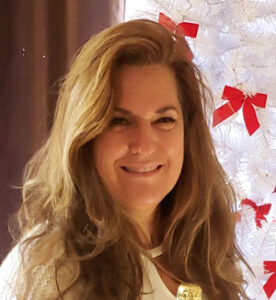 After witnessing the dental neglect experienced by many nursing home residents, Michelle Noblet-Vacha, RDH, BS, opened her own nonprofit organization, Senior Mobile Dental, to ensure these individuals received the oral healthcare they desperately needed in the Denver, Colorado Springs, and Pueblo areas. Since 2006, she has been providing in-house care to residents of long-term care facilities. In 2013, Noblet-Vacha opened Community Dental Health, a full-service dental program for all underserved people.
In August, she was honored with the Jefferson Award, a prestigious, nationwide program initiated by former First Lady Jacqueline Kennedy Onassis in 1972, that recognizes individuals making extraordinary efforts to make their neighborhoods better through service. Noblet-Vacha shared insights about her career with Sunstar Ebrief.
1. How did you make the leap from traditional private practice to owning your own practice and creating a nonprofit?
In private practice, I encountered so much disease and neglect from the few elderly patients who were either transported from a nursing home or their families brought them to the office. I saw how difficult those appointments were and felt they would be much better served if I could bring my profession, education, and skills directly to them. My husband was the greatest supporter—as we planned and built this together. In forming a nonprofit organization, I never expected I would face so many difficulties in obtaining funding. It was a long, hard journey educating various foundations on the important role oral health plays in our overall health and the aging population.
2. How do you keep the costs low for the patients you serve?
The financial support I receive from grants has been the greatest support along with smart business strategies. Our dentists are paid for their services but are accepting a lower rate due to the low reimbursement of Medicaid and our grants. They have a heart for giving back to our community and are so greatly appreciated by all the patients we serve.
3. What do you see as the most significant barrier to care and how do you think it can best be addressed?
Right now, our greatest barrier is the lack of available dental hygienists and supporting staff. We cannot compete with sign-on bonuses and various benefits at this point. Our wages are competitive, and we are surviving with the professionals who see the good they can do for our community and the great impact they make on every life they touch. We provide patient-centered care, and this is what the majority of us who entered the healthcare field believe in.