During this time of social distancing and shelter-in-place orders, dental hygienists and dental hygiene students are learning to navigate a new normal. Dimensions Brand Ambassador Rebecca Schmidt, RDH, shares how she is staying sane during the global COVID-19 pandemic.
The year 2020 was supposed to be everybody's year—it simply had a nice ring to it. My graduation from my degree completion program was approaching this May, I was picking up extra hours at my office, and subbing at other offices for extra money to pay off my debts faster. I started eating healthier and exercising more as I was recently asked to be a bridesmaid in an upcoming wedding, and I got a new boyfriend. It seemed this year was going to be refreshing, rewarding, and redeeming. However, the year started off with the devastating Australia wildfires, slid into social media blowing up about World War III, and then the coronavirus made its grand entrance. Alas, here we are in quarantine. 
My graduation ceremony has been canceled, my office closed, and local businesses shut down. Filing for unemployment is nothing but extreme frustration, I'm stuck in my apartment with strict travel laws being enforced, and it's impossible to stay current on COVID-19 updates. What can you do besides go crazy? I figure there is no good in sitting here and complaining about the issue. Rather, I find a time like this is useful in doing all the things I am normally too busy to do in my day-to-day life. 
MENTAL HEALTH
A few things I've been doing to avoid losing my sanity is focusing on my mental health and physical health. I've been using my Headspace app (Tip: Students get a special discounted membership fee) to provide guided meditations that can either help wake me up in the morning, help me fall asleep at night, or simply help me re-focus during the day. I also deep-cleaned and de-cluttered my entire apartment, sorted through clothes, and even filtered through my phone and deleted files no longer needed. Cleaning is what we do for our profession, so it feels insanely therapeutic to clean my home and spend the much-needed time focusing on rejuvenating my mental health. 
STAY ACTIVE
With my good friend's wedding being next year, and my recent irrational fear of the world breaking out into an apocalypse (thanks to the scare from the massive toilet paper shortage), I've been trying to take my physical health more seriously. We've learned how important nutrition and exercise are and the lifelong benefits that result. I've been getting exercise and healthy food tips from Pinterest, practicing free yoga videos from "Yoga with Adriene" on YouTube, using my Arena Strength workout bands, and following multiple exercise and cooking accounts on Instagram. The problem I often find myself facing is that workout routines would become boring and eating healthy would become tedious. Now that I have the time to switch things up and figure out what workouts and recipes I enjoy, I can avoid future demotivation.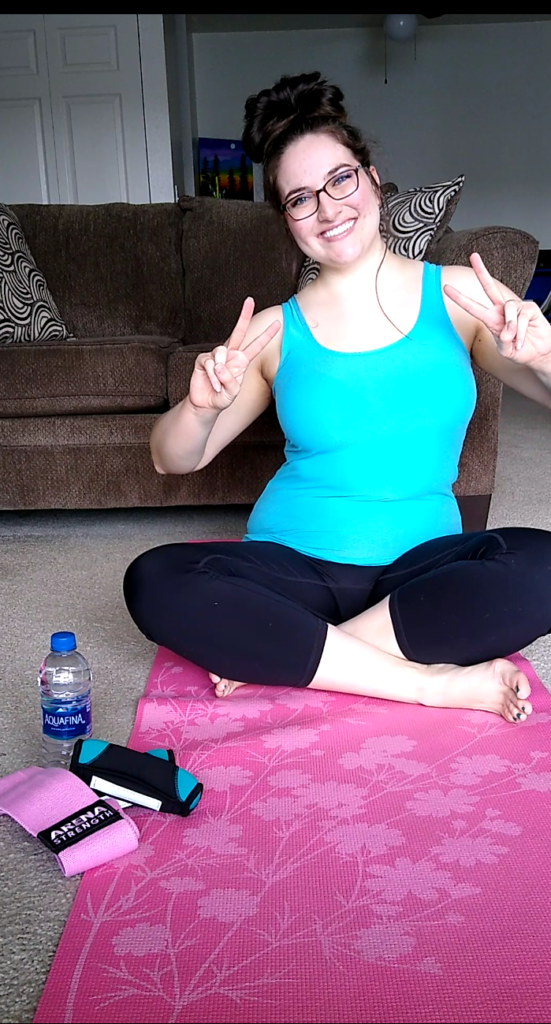 RELAX
This is the perfect time to read a book, binge watch new shows on Netflix, paint a Bob Ross-inspired landscape on a canvas, master a headstand, research a topic that sparks your interest, learn a new dance, or even create a spa experience and finish with a bombshell hair and makeup makeover to feel human again and feel good about yourself. Normally, we are too busy and constantly on-the-go to even stop to take a breath.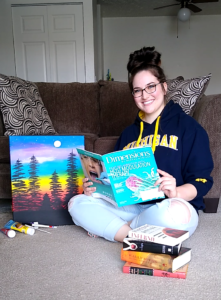 These chaotic months might feel like they'll never end, and you might be getting restless and losing touch with your sense of being, but dental hygiene students (and soon to be dental hygienists) are not quitters. We will get through this and we will grab the bull by the horns and prosper once we get back out there. This quarantine might feel like punishment, but I really think this is a rare opportunity we have been given to truly take a step back from our norm, assess our lifestyle, and make appropriate changes to enhance ourselves, mentally and physically. So, in the words of Tom Haverford, treat yo self.