Lillian Caperila, RDH, BSDH, MEd, manager and international presenter of professional continuing education for Premier Dental Products Co in Plymouth Meeting, Pennsylvania, and a member of Dimensions of Dental Hygiene's Corporate Council, explains why dental hygiene students should consider the entire package before accepting a high-paying job offer. 
When I graduated with my degree and secured my license to practice as a registered dental hygienist, my goal was to pursue a career that was secure, paid well, and offered a pleasant working environment. Searching for a job that met all of my criteria was certainly challenging! Fortunately, I worked as a dental assistant in a periodontal practice for 4 years prior to entering dental hygiene school, so I knew what type of working environment I was looking for. Now I just needed to find a position that also met my other goals. 
After 2 years of intense studies in science and hands-on patient skills, it was so important to me to feel adequately compensated for this level of professional talent. Fortunately, I found a job that offered a reasonable weekly salary, 2 weeks per year of paid vacation taken at my choosing, and healthcare benefits. I felt satisfied with my compensation package working a 38-hour week under a salary term that didn't punish me for patient cancellations or unexpected bad weather closures. 
It wasn't until I completed my bachelor's degree in pursuit of teaching in a dental hygiene program, that I began to weigh the disparity in salaries offered to my colleagues working in various private practice settings.  I worked as a temp dental hygienist during my summer months off from teaching. In other offices, the hourly pay was significantly higher than what I made previously in my weekly full-time salary. This made me question why was I making a lower salary than alternative part-time positions? Most importantly, would a higher salary make me happier?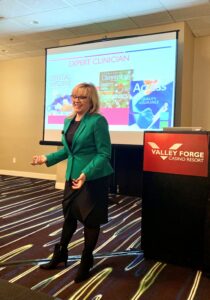 Over time, I learned that with those higher-paying positions, the salaries were offered with no additional benefits. Furthermore, the fast pace schedule in those practices intensified my dissatisfaction in working in that environment.
As I accepted a full-time teaching position, I knew my salary would be comparatively less than clinical practice.  Nonetheless, I came to realize that the satisfaction gained in teaching students far outweighed the income I lost in this career move. Teaching has been a lifelong passion for me, and feeling a greater sense of worth proved to be more rewarding than financial compensation.
As you embark on your first interview, there are many questions to ask and benefits to research. Let me break it down for you:
First, always ask if there is the possibility of a "working interview" in the practice of interest.  If this employer allows you to work as a temporary dental hygienist for at least one week, it offers you the opportunity to evaluate the philosophy and process in that working environment. Do you feel that you receive optimal support in scheduling and sterilization management? Is there a feeling of teamwork among all staff and employer(s)? How does the infection control and ethics of this practice meet your goals?  
No matter how well you are paid, your long-term satisfaction in this practice may wear down and leave you feeling frustrated each and every day you leave the office.
Second, when it comes to negotiating your monetary compensation, think about the "non-taxable" benefits. Your salary (or hourly wages) will be taxed by federal, state, and local governments. Before you accept the amount, think about all of the other benefits below that can be negotiating tools in your compensation package.
Healthcare benefits?

Even if a small portion comes out of your wages toward a solid healthcare/dental care plan, that choice is critical. Your monthly premiums may be sky high as an individual or family without a group assignment.

Uniform allowance?

If you have to purchase these, that can be an additional $750-$1,000 per year.

Profit sharing?

This can be an additional income above the normal gross wages, and encourage all of the employees to meet the practice goals together.

Vacation weeks of your own choosing?

Some offices only provide employees with 1 week of vacation of their choice and forced to take additional time that their employer chooses.

Disability or life insurance

? If you are given a plan that is paid by the employer, that is non-taxable and another benefit to you and your family in the event of a long-term illness or death.

Childcare allowance

? In some offices, single or married parents have been given additional funds to assist in childcare when they are working. This may be a taxable benefit to the practice owner and not taxed to the recipient.  If you had to pay for this, again, coming out of your monthly income.
Finally, before you make a decision, ask yourself if you feel good about the philosophy and ethical standards of this practice or work setting. If I take a high-level salary over the average hourly rate in my area, but my expenditures to cover my childcare, uniforms, additional vacation without pay, and loss of wages during patient cancellations and inclement weather deplete my ability to save for personal security, is it sensible?
So, as you begin to do that first time search for a new position as a dental hygienist, think about what will be most important to you for long-term career satisfaction.