Julianne Souza, RDH, a Dimensions Brand Ambassador, discusses ways to educate patients on the oral-systemic link during National Dental Hygiene Month. 
Have you ever had a patient say, "I just want a cleaning, none of those X-rays or poking and numbers, just a cleaning"? If you haven't yet, you may encounter this scenario sometime during your clinical experience. There is so much more to oral health than polished, smooth-feeling teeth. Patients should be educated on the importance of comprehensive dental care that leads to preventing or treating disease and maintaining good oral health.  
As oral health professionals we know there is an oral-systemic link, however, not all patients are aware of this. How can we, as dental hygienists, raise awareness about the importance of good oral health during National Dental Hygiene Month and throughout the year? Each oral health professional will have his or her own ways of doing so, but here are a few that I believe can be successful.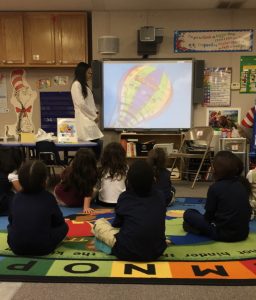 Spend time during patient appointments asking about their oral care routine and what goals they have for the future of their teeth and mouth (eg, a beautiful smile, ability to eat and chew foods they like even in older age, keep all their teeth, have no pain or sensitivity). I've heard various answers from my patients ranging from, "I don't want to have my grandkids asking why I don't have teeth" to "I want to be able to chew and enjoy my steak." Once you know what is most important to them, you can share ways they can accomplish this while also educating on the importance of good oral health to help achieve those goals. At each visit, you can discuss and introduce a new technique or tool to help patients work toward their optimal oral health.

Sometimes seeing is believing. Using disclosing agents to show plaque or an intraoral camera can help patients understand the why and the importance of what you are recommending. These visual aids may open up more conversation instead of simply telling them they need to brush and floss more. Taking photos at different visits also allows you to show progress, which may motivate patients to continue improving their oral care. 

Each step of a hygiene visit can be an opportunity to educate patients on the link between oral health and overall health. Starting from the time you take their blood pressure and vitals, you can mention the link between high blood pressure and the greater difficulty of controlling it in patients with poor oral health; during the oral cancer screening you can discuss risk factors and prevalence of head and neck cancers; and when reviewing medical history and medications, you can share how bacteria and inflammation in the mouth can adversely affect certain medical conditions. Making the personal connection to their health and demonstrating how the status of their oral health can impact other conditions will most likely make them pay more attention.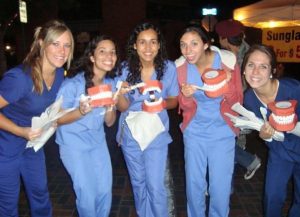 Another way to raise awareness about the importance of good oral health is to get involved in your community. During your dental hygiene program, you may have access to community service and volunteer opportunities. After you graduate, you can continue to stay involved and volunteer your time and knowledge to increase public awareness. You can see if the places you visited during school need any volunteers. You can reach out to schools or family/friends who are educators to see if they'd like to have you give presentations to students on how to maintain good oral health. Local community programs or religious institutions may also have programs that aim to provide health care information or supplies to those in need. A great source of information is your state's dental hygiene association or local component.
As stated in the dental hygiene oath, "In my practice as a dental hygienist, I affirm my personal and professional commitment to improve the oral health of the public." As we celebrate National Dental Hygiene Month will you be a part of raising awareness to the importance of good oral health?