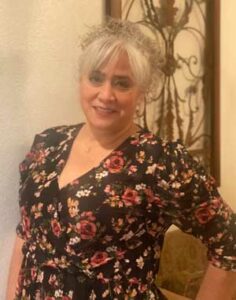 A career in dental hygiene is not without its challenges. But it usually doesn't involve hefting 60- to 80-pound boxes of iceberg lettuce in the wee hours of a workday that could last 11 hours. That's a reality for Central California's seasonal agricultural workers, which at one time included Martina Hernandez Garcia, RDH.
"We worked Monday through Saturday," says Hernandez Garcia. "My day would often start by 4:30 am. At that time, we had three kids, and I was so lucky that my mom was their sitter." Because the work was seasonal, Hernandez Garcia would have the cooler months off to focus on her children. But watching her dad struggle to keep up in his later years, she was well aware of the physical toll agricultural work exacted on workers. Says Hernandez Garcia, "I did not see myself continuing with such hard physical labor. Wages were also changing, resulting in more hours but less pay."
Hernandez Garcia's husband encouraged her to pursue her dreams. "He hated seeing me come home after long hours in the fields, muddy, with my eyes red from allergies and pesticides," she recalls. So, she made a change. Hernandez Garcia generously took time to share her experiences with us.
1. Tell us about your career path in the dental field and why you chose it.
As a teenager, I remember going in for prophylaxes, but the dentist would be in and out without explaining anything and without compassion. This may have been my first motivation to go into dentistry —to make a change, especially with our Spanish-speaking community.
I started working in a dental office as a dental assistant and eventually earned my registered dental assistant certification. But though I really enjoyed assisting, with all the different procedures, I'd see the dental hygienist working more one-on-one with patients. I could see myself as a hygienist, and that became a goal for me. 
2. What were the biggest challenges you have faced?
I hesitated at one point because not that many Latinas were dental hygienists. Going through the dental hygiene program at Cabrillo College in Aptos, California, was stressful, not only with classes but while raising four kids. I thank God for allowing me to accomplish my goals, and for having my parents around when my kids were growing up.
Transitioning from working 6 months a year to year-round classes, going from two to one income, and learning technologies were all difficult. Learning to do things like Power Point presentations were overwhelming. I was afraid of losing information just by pressing the wrong button!
3. What do you see as the greatest oral health needs in your community?
Better insurance coverage. Many agricultural companies do offer dental insurance. Unfortunately, some do not allow workers to take time off for treatment, which, in some cases, may require a whole day, which means losing a day's pay. 
4. What do you most enjoy about being a dental hygienist?
Being able to work with patients one-on-one, helping to educate them about oral health, and making a difference in their lifestyles. Our community is mostly made up of agricultural workers, and many patients are native Spanish speakers. I am so fortunate to be bilingual and able to communicate with them with cultural understanding. They seem to appreciate the way I go into detail, showing them techniques and explaining what they need to do to improve their oral health. Most rewarding is when they request me and compliment me on the best cleaning ever. I want to encourage others that if you really want to succeed, it is possible. I graduated in 2011, at age 43, but I did it!