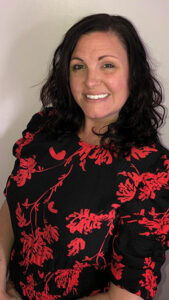 With more than 17 years in the dental field, Dimensions' Brand Ambassador Ann Cote, RDH, MSHA, has much to share with dental hygiene students. Her passion for educating the next group of dental hygienists led her to a new position in higher education, teaching part-time at Three Rivers Community College in Norwich, Connecticut. Cote also teaches dental assisting part-time at the American Institute in Hartford, Connecticut. Recently, she took time out from her job as a dental hygienist in private practice and teaching first-year hygiene students to talk to Dimensions.
How do you motivate students and steer them toward their goals?
I always share my passion for dentistry with my students, it seems to get them excited for the career they are choosing. I feel as though when I share my real career professional experiences with my students, it helps ease them into the field. Dental hygiene school, as we all know, can be very rigorous and stressful. Letting the students know that the real clinical practice world is not as strenuous definitely helps them rest a little easier.
Helping others, whether it is a co-worker or a student or even a family member, is what I strive to do. I have had so much positive guidance in my life and career that I love paying it forward!
What message of support can you share with dental hygiene students?
Stay positive! Dental hygiene school can be draining and demanding but the program is only training you to be the best dental hygienist you can be! You are being educated to be a healthcare provider, every little tedious step in hygiene school may seem excessive, but it all adds up to the big picture—obtaining your dental hygiene license!
What is your go-to affirmation?
My go-to affirmation is "Stay positive, better days are on the way." This is true both in and out of school. In life, some days will be better than others, by staying positive and you can get through anything!
If there's anything good that came out of 2020 it just might be state officials recognizing that oral health is vital to overall health by classifying oral health professionals as essential workers. How has that label helped to elevate the profession and the work you do both in the clinic and in the classroom?
This pandemic surely changed the dental profession, but for the better. Being labeled as an essential worker is truly an honor. For our profession to be seen as essential is so powerful. We as dental professionals have always known the importance of dental health, although many other professions over the years have not recognized the significance of oral health and its connection with systemic health.
On the topic of COVID-19, you shared that you received the vaccine in February. What advice can you offer to those who are hesitant about receiving the immunization?
For those oral health professionals who are on the fence about receiving the COVID-19 vaccine, just do your own research with respectable sources and make your decision from there. Being in the healthcare field, we are at high risk with this pandemic still in effect, it's important to protect your family, your patients, and, most importantly, yourself from contracting the virus! Know the facts about this virus and the vaccine and do your part to make yourself healthy and protected.